Northeastern Loggers' Association, Inc. (NELA)
---
NELA is a regional forest industry trade association which publishes The Northern Logger and Timber Processor magazine and devotes a good portion of its resources to educational endeavors.
Seminars and Workshops:
NELA, taking advantage of partnerships with other public and private organizations, produces a variety of seminars in strategic locations in the northeast dealing with safety, productivity, professionalism and other special interests as they apply to the forest products industry.
Region of Training Operations: CT, MA, ME, NH, NY, PA, RI, VT
Upcoming training events:
Check back soon. We will update training events as new events are identified.
Other NELA Educational Endeavors:
Scholarship Programs: NELA sponsors a scholarship competition annually that awards three single-grant scholarships, and is open to immediate families of Individual Members, or employees and immediate families of employees of Industrial & Associate Members of the Association. Click Here to learn more.
NELA also administers a need-based scholarship program funded by the W. J. Cox Memorial Scholarship Fund. Click Here to learn more.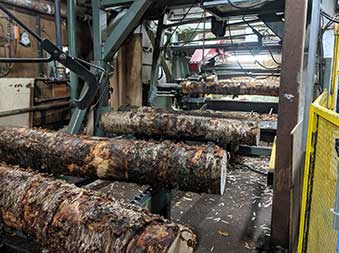 Marissa Van Valkanburg
3311 State Route 28
P. O. Box 69
Old Forge, NY 13420
315-369-3078
315-369-3736
Send an email