Annual NELA Legislative Activities
Washington DC Fly-In 2023
By Erin Kessler
It was a balmy, 80-degree day in late March. Cherry trees were in full bloom along the Potomac River and dotted throughout the US Capitol. As I accompanied members of the northeastern delegations on their way to legislative appointments on March 23, the day of the American Loggers' Council 2023 Congressional Fly-In, we admired how green the city was this time of year compared to up North, where there was still snow on the ground. Throughout the rest of the day, members of state delegations visited Senate and House legislative offices with roughly 30 minutes per meeting to get their point across. In most meetings, state delegations offered themselves as a resource to call upon for legislators, whether they be grappling with understanding ideas or wondering about the impact of policies.
Here is a breakdown of some of the topics covered in various states' meetings (not exhaustive):
Pennsylvania: Although PA's weight limit on trucks is 80,000 lbs, delegates are not so much concerned about increasing weight limits on PA interstates as they are about allowing oversized machinery on the interstate system. PA allows widths of 9'2" on secondary roads without permits if the equipment is used for agriculture (forestry is lumped in that), while interstates are limited to 8'6". They also mentioned the reduction of the 12% Federal Excise Tax and tax incentives for truck drivers. They added that companies should receive tax credits for training drivers, too. The listing of the northern long-eared bat as an endangered species and what effect that would have on timber harvesting operations was also mentioned. Congressman Glenn Thompson was attuned to the issue and has been working with research biologists to come up with solutions.
New York: Delegates discussed the state's decision to exclude biomass as renewable energy, which resulted in ReEnergy's closure of its biomass facility at Fort Drum in New York's North Country this past March. The policy ended financial incentives for the plant to stay open and has affected 300 jobs directly or indirectly. Some legislators seemed to have little knowledge of the policy or closure. Congresswoman Elise Stefanik was supportive but didn't want to give false hope that it would one day reopen. One piece of legislation that came up was the Transparency in Invasive Pests on Pallets Improvement (TIPPI) Act, supported by Senator Kirstin Gillibrand. The bill would help prevent invasive pests from entering to the United States on wood pallets by amending the Plant Protection Act to require the publication of information on violations of wood packaging material regulations. Gillibrand's office was receptive to feedback and asked for support of the bill.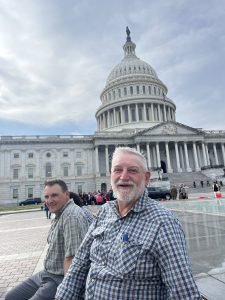 Connecticut: Among other common topics like the elimination of the Federal Excise Tax on Semi-Trucks and Trailers and the Truck Drivers Incentives Act, Connecticut discussed woody biomass as a renewable, carbon-neutral fuel source in depth with their congressional offices and the fact that it should be included in any federal renewable energy portfolio. They discussed how the sustainable removal of low-value trees helps grow a healthy forest that will be more resilient to the impacts of climate change, disease, and invasive insect infestations. Connecticut municipalities handle millions of tons of woody biomass annually during hazardous tree removal along state and municipal roadways, which can be chipped and utilized within the state of Connecticut to produce energy and heat. An excellent example of the utilization of woody biomass for heat is at the Hotchkiss School in Sharon, CT. Since the installation of this state-of-the-art wood boiler, the school has saved $400,000 - $900,000 annually in heating costs and reduced its dependence on fossil fuels. Delegates offered to meet legislators, show examples of sustainable forest management and give them a tour of the Hotchkiss School wood-fired heating system.
Vermont: The importance of the forest economy in Vermont and its traditional logging culture were discussed, as well as the Future Logging Careers Act and its importance in allowing small family-owned logging businesses to employ their 16- and 17-year-old children. Exposure to operating safe, technologically advanced equipment at a young age is a huge advantage for the industry's workforce. The active management of the Green Mountain National Forest (GMNF) took center stage, in particular, the Telephone Gap Integrated Resource Project, which has become controversial. Delegates offered their expertise on the subject and reminded legislators that the Forest Service takes a science-based approach to harvesting and that logging contractors are instruments of licensed professionals using science to make decisions. Legislative offices were very receptive and appreciated hearing the perspectives of professional loggers who use silvicultural practices. Delegates encouraged congressional offices to trust the GMNF staff and their definition of old growth.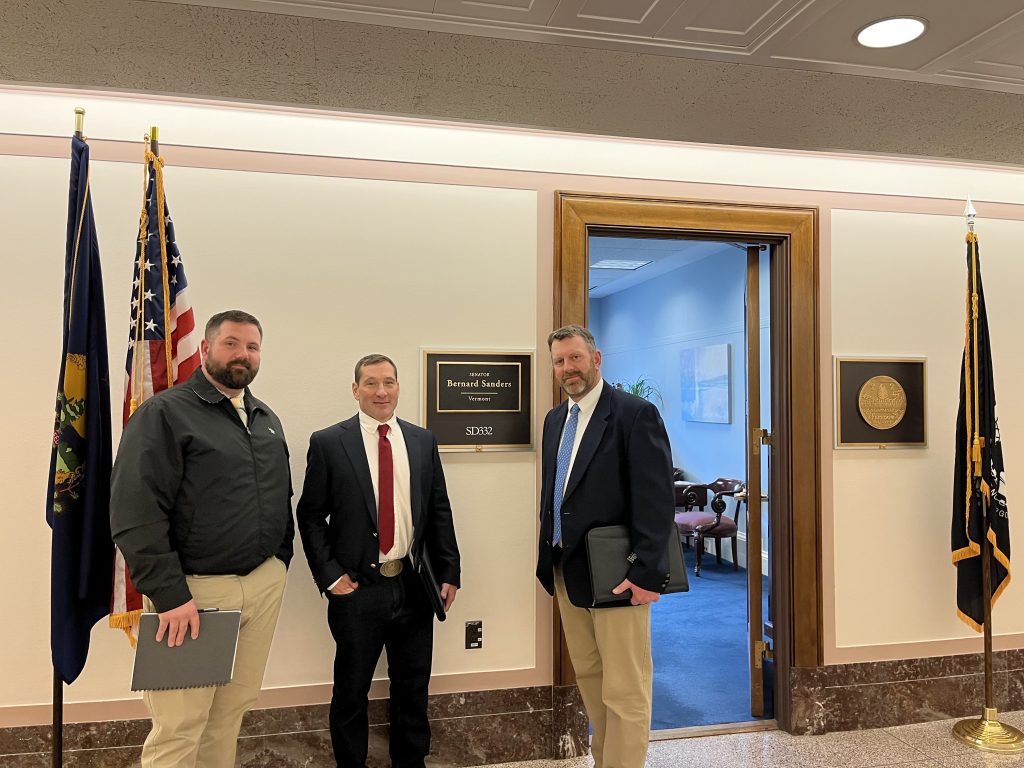 New Hampshire: Of particular note, the New Hampshire delegation discussed the Farm Bill and appropriations for the Natural Resources Conservation Service's cost share programs, USDA Forest Inventory Analysis (FIA), forest research, and wood market development efforts. They obtained support for active forest management on White Mountain National Forest and provided project summaries for three recently proposed timber sales. One in particular, Tarleton, has become controversial. Congressional staff appreciated hearing a pro-forest management position for this project. They also discussed low-grade markets and what the federal government could do to help. Allowing biomass to be eligible within the renewable fuel standard program is one solution.
Thanks to Joan Nicols (CT), Robert T. Thurber (RI), Paul Snider (NY), and Jasen Stock (NH) for their input on this post.