Education That's Never Finished: The Vermont Forest Business School
By Steve Bick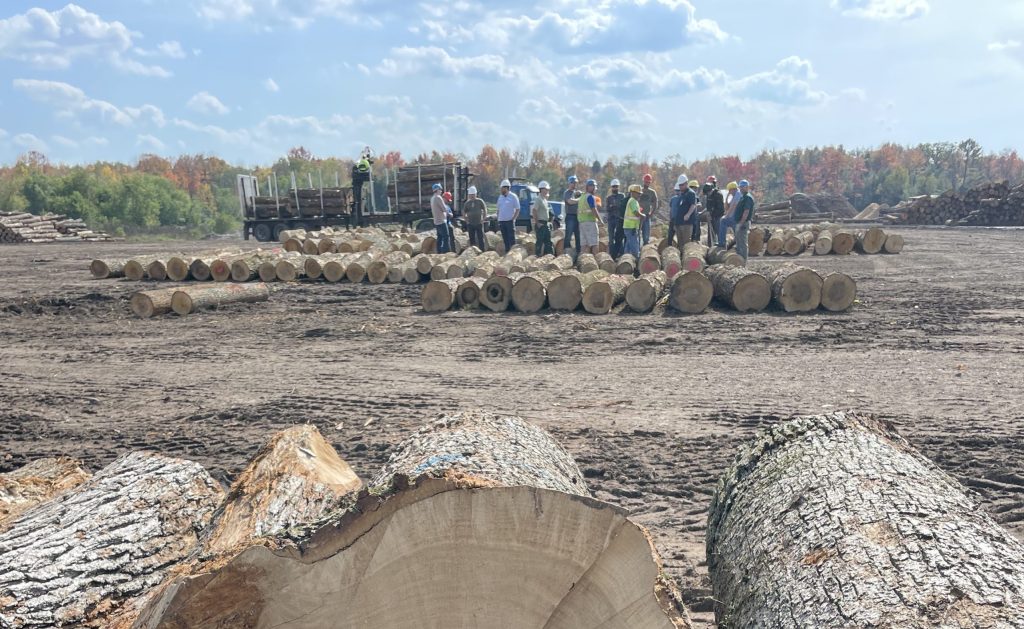 Is education something that can be finished? Shouldn't continuous learning be a habit, rather than a requirement?
The Vermont Forest Business School's (FBS) six-month Essentials program was built from lessons learned in two hundred or so single-day workshops I taught for loggers, foresters, and landowners over 24 years. Teaching workshops in far-flung places like Aroostook County, Maine, and Hocking College in Ohio exposed me to many different people with similar educational needs in the forest products community.
After ten years or so of teaching these workshops, a couple of patterns became obvious.  After twenty years they could no longer be ignored. These patterns are now core tenets of the FBS program. The first tenet is that incentives matter. The second tenet is the Pareto principle.
People came to workshops primarily because of certification requirements for continuing education credits. The credit chase was more important than the contents of the workshop. In the end, we all went through the motions, and how much anyone learned remains an open question. We miss the mark when we merely motivate people to meet requirements, rather than improve their skills.
The Pareto principle states that 80 percent of consequences come from 20 percent of causes. In a typical single-day one-off workshop, twenty people would attend. There were usually about four of them who were there to learn something new,  rather than simply rack up credits.  This small group was readily engaged in discussions of the material and 80 percent of the satisfaction of teaching came from interacting with them.
As an instructor, it was frustrating to realize that I could do more to help this smaller group of people if there were continuous contact and smaller increments of material. Single-day workshops provide great opportunities to network with peers but are a poor way of conveying practical information that you hope to see adopted in practice. Even when the messages are well-received, participants go back to their daily routine without putting the ideas into practice.
In contemplating the shortcomings in continuing education offerings, I turned to the advice of writer and futurist Kevin Kelly: "The best way to criticize is to build something."
Building the FBS Concept
As a forest economist and someone with a particular interest in small businesses, I wanted to offer something for the 20 percent of people I met at workshops who clearly wanted more. A longer duration program would have to fit their busy lifestyles. Shorter meetings on a regular basis are readily accomplished with video conferencing. The focus of these meetings would have to come through reading and listening assignments. For many, audiobooks and podcasts are readily integrated into daily routines of long commutes and time spent in the cab of a machine.
With 22 years of formal schooling and three decades of attending workshops and conferences, I have a good grasp of things people do not like about education. Departing from traditional approaches was an easy decision. The focus should be on practical learning, rather than compliance and bean counting.
With a delivery concept and some guiding precepts in mind, it was time to think about content. Entrepreneur and philosopher Naval Ravikant provided guidance with his advice to "study microeconomics, game theory, psychology, persuasion, ethics, mathematics and computers," as well as his statement that "there's no actual skill called business." These diverse topics and the one-on-one interactions that go along with them make FBS a full-fledged program, rather than a class.
This sent me on a year and a half of reading dozens of books on these and other topics, before settling on eight or nine that form the core of the six-month FBS essentials program. This collection continues to evolve. Little has been written with small businesses in mind and even less for forest-based rural enterprises. Despite this, there are many excellent publications that apply to these businesses, if an effort is made to explain and discuss them with forestry and agricultural examples.
FBS Finds a Home in Vermont
With the program fully conceived, it was time to figure out how to fund this undertaking. I had been a service provider for forestry businesses in Vermont for some time at this point. Vermont, more so than other states where I have worked, values and supports rural businesses and recognizes that most of the state is covered by forests. In sorting through potential funders, I had to look beyond those who think the forest economy begins at the mill or those who dismiss small enterprises with 1-5 employees as "micro-businesses."  The truth is that these operations are the fabric of the rural economy and essential to the forest products supply chain.
At some point, I was introduced to Lynn Ellen Schimoler, who was leading Vermont's Working Lands Enterprise Initiative (WLEI) at that time. She immediately saw the value in the FBS concept and encouraged me to apply for a grant from her agency.  My application was successful, and half of the necessary funding was provided to offer a six-month FBS session in Vermont. I was willing to cover the other half, and the Vermont Forest Business School was born. Participants attended for free.
The first session ran from October 2020 to the end of March 2021 with a collection of mid-career professionals. Each cohort is kept small, and everyone is expected to participate in discussions. I am forever grateful to the inaugural participants for helping me figure out what worked and what needed to be improved. This group included Everett Thurston, Gabe Russo, Nate Plascha, Alison Berry, Grahm Leitner, Paul Szwedo, Caleb Currie, Tyler Dallas, Chris Castano and Matt Smith.
Tyler Dallas entered the program because he "intended to start a business someday."  Within two weeks he moved his timetable up to "within six months." Two weeks after that he quit his job, started his consulting forestry business, and others in the group were sending him work.
The success of the first-year session led to a full-fledged service provider contract with WLEI to offer another session in Vermont. It also prompted me to demonstrate proof of this concept at the regional level.
The second Vermont session ran concurrently with a regional session I conducted with participants from six states, using a small grant from Finch Paper and a couple of deeper pockets who paid tuition. This pilot regional session led to a partnership with the Northeastern Loggers' Association to obtain funding for regional sessions from the USDA Rural Development's Rural Business Development Grant program.
The fourth Vermont FBS session and third regional session are currently underway.  Participants came from everywhere from Maine to Wisconsin. These include loggers, foresters, sugarbush operators, Christmas tree farmers, stock farmers, woodworkers, researchers, and real estate investors.  It is always satisfying to see how their diverse livelihoods converge in common interests.
"Self-education is, I firmly believe, the only kind of education there is." – Isaac Asimov
As one FBS participant put it, you get out of it what you put into it.  In tailoring the material and format to working lifestyles, it is up to participants to complete assigned readings and give them enough thought to participate in discussions. Since midlife adults have many responsibilities, everyone has weeks they fall behind. For this reason, detailed notes are provided before each session to summarize materials. Being unable to complete the reading is never an excuse to miss the weekly session.
With a few exceptions, weekly sessions are facilitated discussions, rather than lectures.  The Socratic method is used to spur participation through questioning. My role is to know the material and the people well enough to draw the right input at the right time. As a group, we attempt to figure out how the many concepts we discuss apply to daily work interactions and overriding business strategies.
Six months of continuous contact with motivated peers helps participants sharpen their mindset and foster new learning habits. By the end of the session, most participants actively look for new self-improvement opportunities, and many report that they re-read earlier assignments and look for ways to integrate these lessons in their work. Noted science fiction author Isaac Asimov summed up this approach to learning when he wrote, "Education is not something you can finish."
With multiple sessions complete and over fifty alumni at this point, the FBS concept has a compounding effect. Most of the new participants are recruited as targeted referrals from past participants. FBS alumni meet formally from time to time to discuss ideas and compare notes and many have one-on-one exchanges with each other on a regular basis. The demand for continuous learning in the forestry world is obvious and this program will grow and evolve to meet this demand.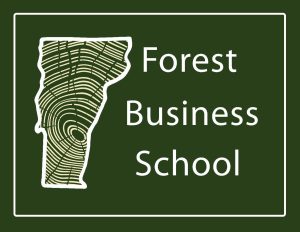 If you are poised to elevate your business to match your work ethic, explore the program at www.vtfbs.com.